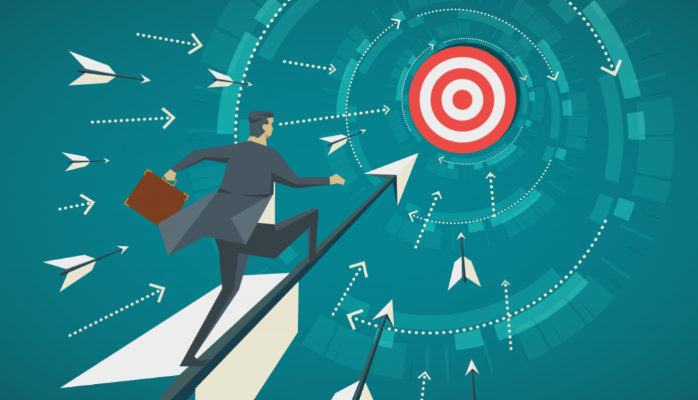 Too many of us sales professionals get caught up with the universal benefits of our 'amazing' products that we forget to adjust our optics and put on the lens of the customer to see how the solution will work for them. If you make a sale on the basis of generic 'everyone' benefits without the consumer making an emotional investment that makes sense to them, they could experience buyer's remorse, something we all know too well. (appliance I bought still haunts me to this day). Even more-so, this person may not be a repeat buyer or refer friends and family to your services. They may feel cheated, and deem your tactics to be untrustworthy. These 5 tips will help you captivate your customers and spread 'value' to every end of the 'chain'. Read on!
Connect in a Way That is Unique to Each Customer No matter how well known or established your product or company is,  customers still need to know that a particular purchase does something for them and that they can identify the value. There is always a unique situation that your product will enable, bring comfort to, satisfy, prevent a difficulty and much more. Connecting with what's important to a customer and expertly positioning your product to make a difference to their unique situation, will always create a valid and deeply invested reason for making that purchase. Here is a quick example of two different sales engagements in a retail establishment.Scenario
The Scott's promised their twelve year old son (soon to be thirteen) that if he passed primary school exams with a good grade, he would get a television in his own room. Brad did extremely well and they all journeyed down to the retail store to make the purchase. They did not have all the cash for an upfront purchase so they were looking for a financing option, as they believe their son deserved the reward.Retail Store Agent A
Greeted the customer politely and asked how he could help and why they were in the store that day. The Scott's explained that they would like to purchase a television for their son who just did well in his exams. The agent congratulated Brad and made him feel special. He also enquired which high school he was off to. He then asked the parents their budget and recommended a popular brand in their price range. They were excited about some great features Agent A showed them and made the purchase.  Brad was happy that finally he will have his own television. Brad's parents reminded him that they will have to make these monthly payments now and that he should continue to do well or else!
Find out What's Most Important to Your Customer Retail Store Agent B
Having heard the reasons for the store visit, Agent B congratulated Brad and asked what he would like to be when he grew up. Interestingly Agent B also asked him what his favourite subject was and which one he struggled with the most. Agent B turned to Brad's parents and enquired what their budget was.Agent B moved immediately to a television in the display area, brought up YouTube and went to a very popular channel that helps kids with science subjects in a very fun way. Immediately Brad got excited and told his parents that he has never seen that topic explained in that way. He was glued to the television and had no interest in moving for a while. Agent B introduced him to a few other sites and in particular, one that showed kids how to make schedules so they can pursue extra-curricular activities and have fun in high school.
Quickly Identify the Influencer in the Purchase  Decision The Scott's already had an emotional reason (to celebrate Brad's performance) to purchase the television. However, Retail Agent B provided more reasons and benefits that were unique to Brad. Brad's parents will not only see television as entertainment, but also a useful tool for their child's education. They will tell their friends about the multiple roles of Brad's new television experience and may even refer them to Agent B in the retail store.It has been my experience that even when our customers have already decided what they want, there is an opportunity to connect and find out what's important to them. They will almost always be committed to protecting or securing their investment or purchase, because it fills an important gap and make a difference in their lives. This is extremely important to a business when MRR is king.
Do not be afraid to Share Your Experience  when Appropriate Brad's learning and education became the topic of discussion for the next five minutes. Agent B is a 24 year old who just completed an associate degree in Marketing. He shared with the Scott's how he struggled with the transition from primary to high school and looking back he wished he knew about websites like these to help him.Agent B even went on to show mom and dad DIY sites that could help them with stuff around the house or to learn a new skill, but Brad objected that he doesn't want his parents watching television in his room. His father was keenly interested in building a small storeroom in the backyard and expressed that Brad would need to share sometimes, since it will be the only WIFI enabled television in the house. Brad's father preferred to watch DIY stuff on bigger screens. The Scott's invested in the WIFI enabled smart TV at a cost that was  higher than their original budget.
Never lead the Sales Engagement with PriceAgent B expanded the need and created compelling value. The Scott's spent more than they budgeted because they felt it was worth it.Did the Scott's buy a television or they made an investment that would help Brad with his education? Do you think they will be committed to the monthly payments? If the Scott's should find themselves in financial difficulty, do you think they will make the sacrifice, and prioritize to ensure their son has access to all the tools that will help him in school?
Published on LinkedIn
https://www.linkedin.com/pulse/5-essential-retail-strategies-maximize-sales-deliver-value-thompson?trk=mp-author-card
About the Author
Beverley Thompson is a Stevie Award Winning Sales Expert and consultant operating in the Caribbean. She is a corporate strategist and trainer helping companies win in their respective industries. She provides B2B and B2C, open and customized sales workshops and seminars, that are steeped in the foundation of value and relationship management.